Strasbourg Christmas market: five centuries of tradition and paganism!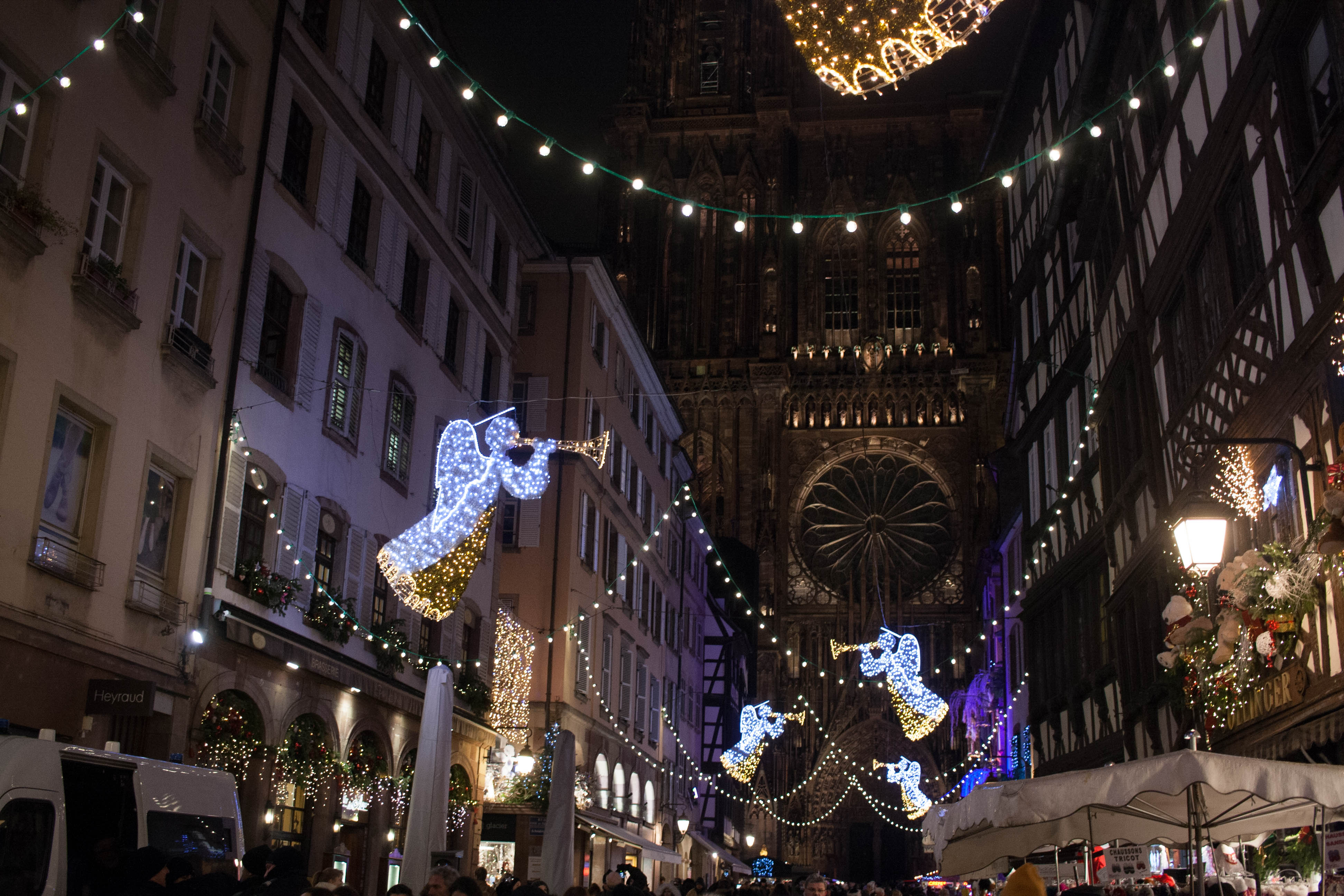 Before I moved to Strasbourg, I had already heard about its Christmas market. Yet, I never had the chance to visit the town, be it over Christmas or during any other time of the year, until two months ago. As Winter was coming, so were the wooden cabins that became to mushroom in town, on every medium-sized square, I was getting more and more excited about finally visiting Strasbourg Christmas market. Or should I say, Christmas markets!
.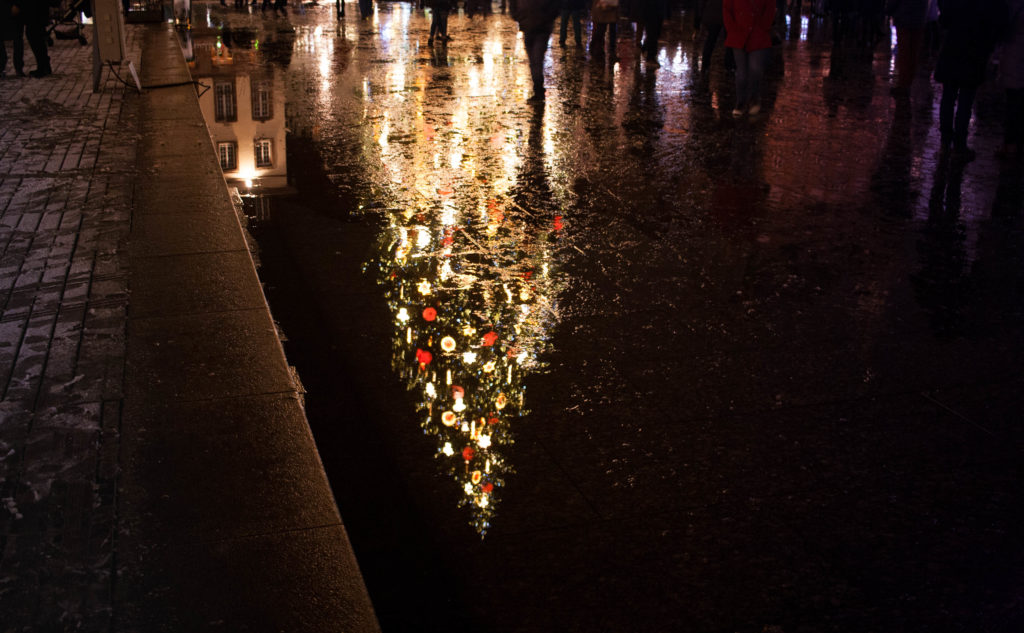 The Christmas tree on Place Kléber.
In 2017, two other trees were broken before the 30-meter-high pine was erected!
.




.


Strasbourg, Capital City of Christmas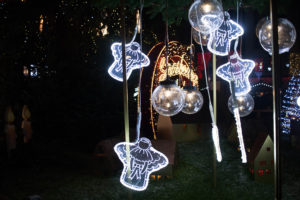 It then occurred to me how important the event is for the city of Strasbourg.
The December issue of the town's magazine was entitled "Strasbourg – Noël en capitale" (literally, Christmas in capital letters). The intended pun echoed the phrase Strasbourg Capitale de Noël (Strasbourg Capital city of Christmas), which is printed over and over all around the city, and lighting up the city's 'entrances' (as the streets are now closed to traffic for security reasons, and visitors can only go downtown by taking specific paths and having their bags searched). The tagline had been coined in 1992 by a Mayor's assistant, Jean-Jacques Gsell, did I discovered by searching for more information (one of my favorite activities..). M. Gsell decided to dramatically expend the size of Strasbourg Christmas market: not only would there be a market located on the Place Broglie, but several smaller markets would be set up all around the city, and Strasbourg would invest in advertising.
This year, Strasbourg would have invested € 2.2 millions, but the authorities expect to attract 2 millions of visitors and earn €250 millions!
Some restaurants owners indicate that during the sole month of December, their revenue is three time higher than any other month. And naturally, hotels and people renting a room on AirBnB increase their prices. Not to mention that every room is booked months in advance…
.
Protestant ministers from the XVI century would probably not approve the frenzy..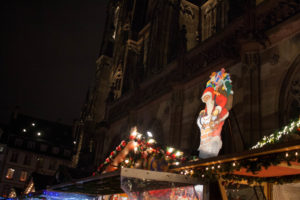 Before 1570, the festive market organized in Strasbourg –it would have been organized since the late XII century according to local sources!- celebrated Saint Nicholas. In the aftermath of the Protestant Reform, adopted in Strasbourg in 1525, Johannes Flinner recommended to stop celebrating Saint Nicholas. Or any other saint. The preacher insisted on renaming Klausemärik the Market of Child Jesus –Christkindelsmärik in Alsatian dialect, Philippe Wendling says in his book La merveilleuse histoire des marchés de Noël d'Alsace. 
And thus, came the myth that Christkindel, a Blond woman (yes), delivered each year Christmas presents to the children. But saints and even pagan figures did not totally vanish, as some historians also found traces of the story of the fairy Berchta in Alsatian chronicles from the XVIII century..
.
.
.
Strasbourg Christmas market in the Holy year of 2017
Nowadays, pagan gods and the Spirit of Consumerism appear to be back in town.
On the famous Christkindelmärik on the Place Broglie, the colors, the lights, blind you. Everything is bright, even at night, as the as the garlands shine.  But when you look closer, many vendors seem to only be re-selling imported decorations. I felt a bit like I was exploring a small-scale Yiwu, the Chinese city where more than half of the world's Christmas decorations are made. And I would love to visit the Chinese city one day. But I was not expecting to see so many Chinese made products on Strasbourg Christmas market.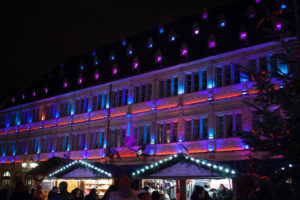 The Icelandic Christmas market, on Place Gutenberg. 
..
Yet, I managed to find a cabin where a couple was selling hand-carved wooden animals. They were so cute, I could not help myself, and bought a couple a few of them.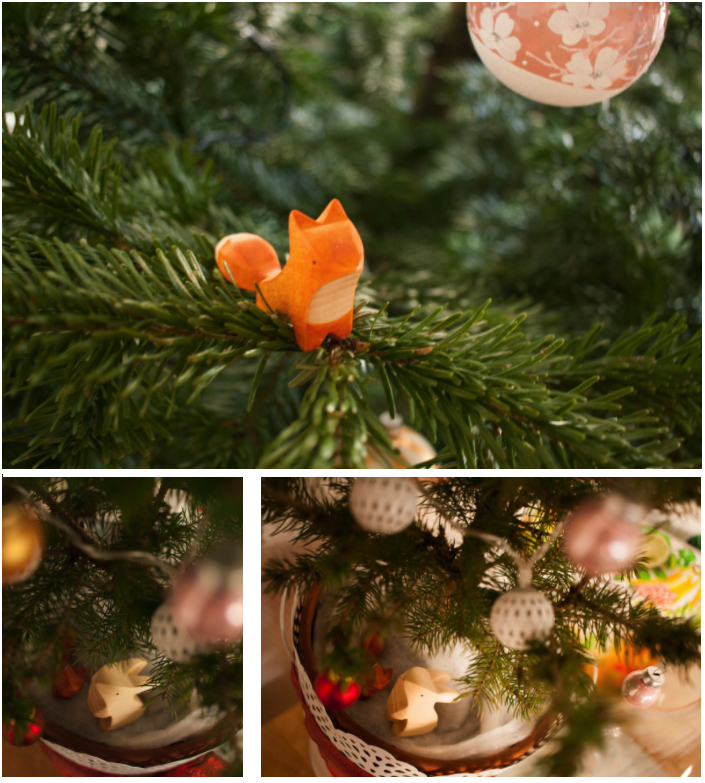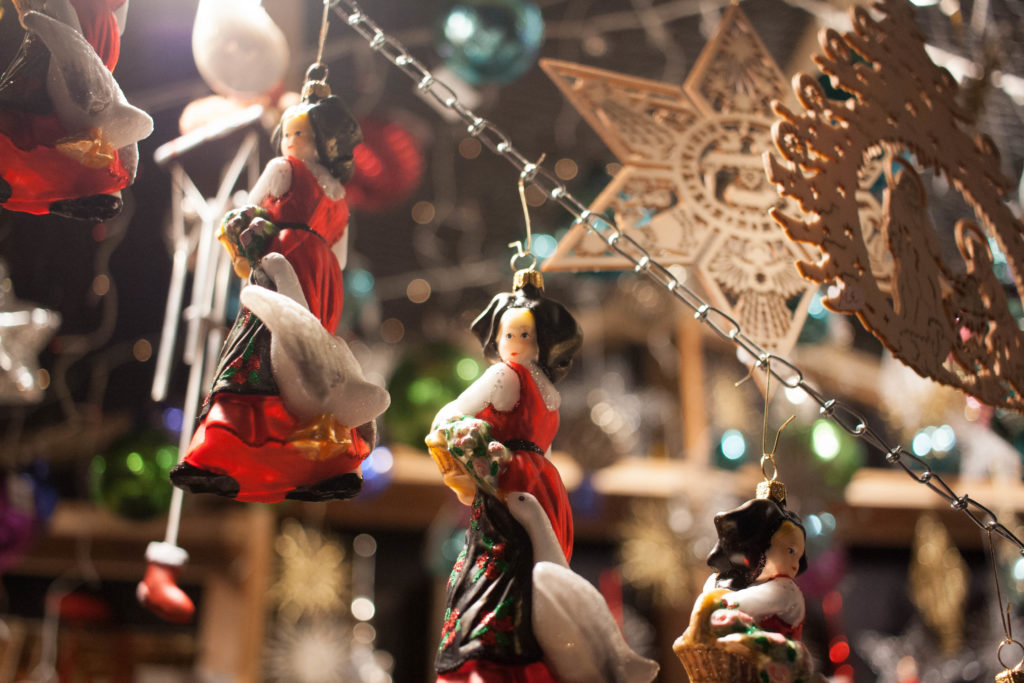 Exploring farther, I found more cabins where the vendors were selling more traditional items. But most of them have chalets that are less visible, located on smaller squares. Just a few meters aways from Place Broglie, the market of Place du Temple Neuf looks more authentic and adorable. Place de la Grande Boucherie is also less crowded, and I encountered craftsmen selling wooden toys (again! 😍) and traditional Alsatian tree ornaments.
At the end of my walk, I was happier than when I first started my Christmas market tour. I actually went back on a second tour, since I had not taken any pictures the first time. I had been scared of loosing the people I was with the first time, due to the crowds. To anyone about to visit Strasbourg Christmas market (s), I would recommend to spend the less amount of time possible (or even completely avoid) the market on Place Broglie. It is more fun to explore the city, admire the decorations, and while doing so, stumble upon smaller markets.
On Place du Temple Neuf, Place de la Grande Boucherie, and on less travelled paths, tourists are less numerous and the markets more authentic.
Besides, alternative events, performances, workshops and 'ethical'/'responsible' products can be found at the OFF Market, set up at the Place Grimmeissen. I have yet to check it out, but appreciate the initiative.
.
.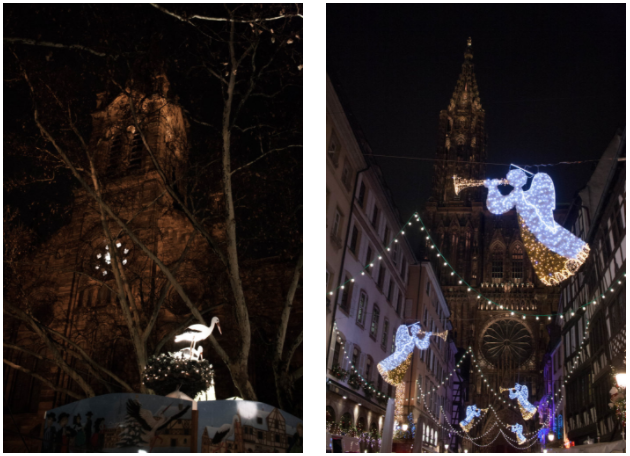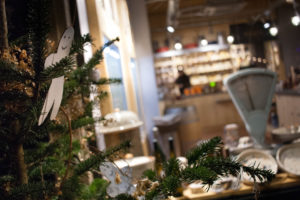 .
Additional Links
---
---