Deco: Keep the Summer Holiday Vibes alive at home
The holidays are over, the summer is coming to an end too.. But you can easily keep the Summer holiday vibes vivid at home! Below are five tips (and a color inspiration board) to bring this Summer Holiday, Airbnb-like vibe into your home.
Frame postcards/flyers collected while on holidays.
For example, on my coffee table, there is 'Madame Moustache', a flyer from a bar in Brussels (center), and I found the card with the yellow bird (right) in a decoration shop in New York.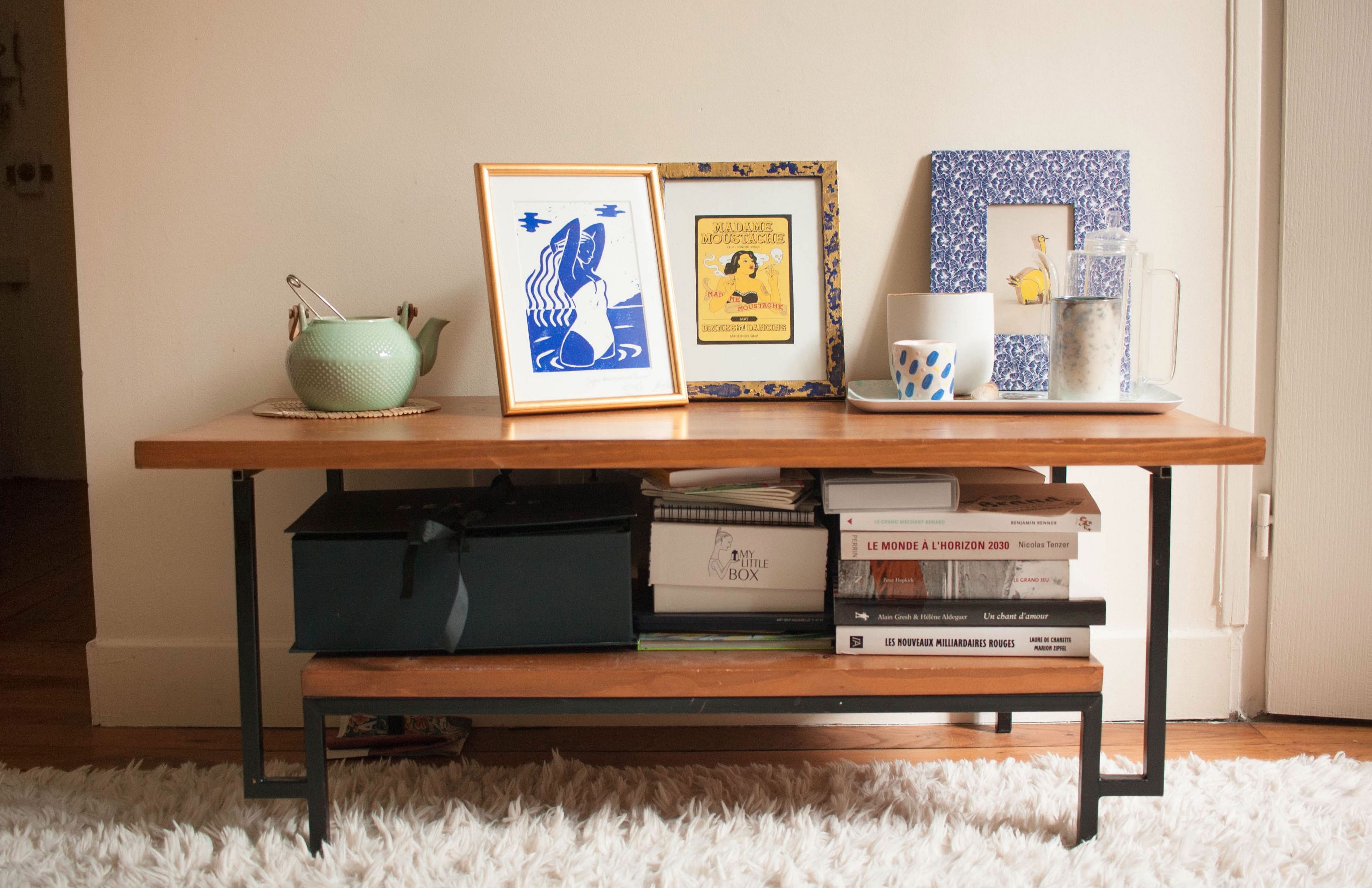 Keep using your beach towel or fouta, as a plaid or rug.
I indeed wrapped my prettiest towel that I got from SheIn (see below) around my chair, and thus sit on my beach towel while working at my desk. Previously, I used it as a rug under my coffee table, which gave it a new summer-y look.
Shuffle things around. 
I do this once in a while, usually when the seasons change. My beach towel served as a rug and as a plaid. Last week, I moved the (real) rug from the middle of my living room (well, let's not kid ourselves, I live in a studio, but, yeah) to the wall, under the coffee table. Not a big deal, but it still feels different and motivates me, to go back to work.. I sometimes move my frames, candles, flowers, pots, around.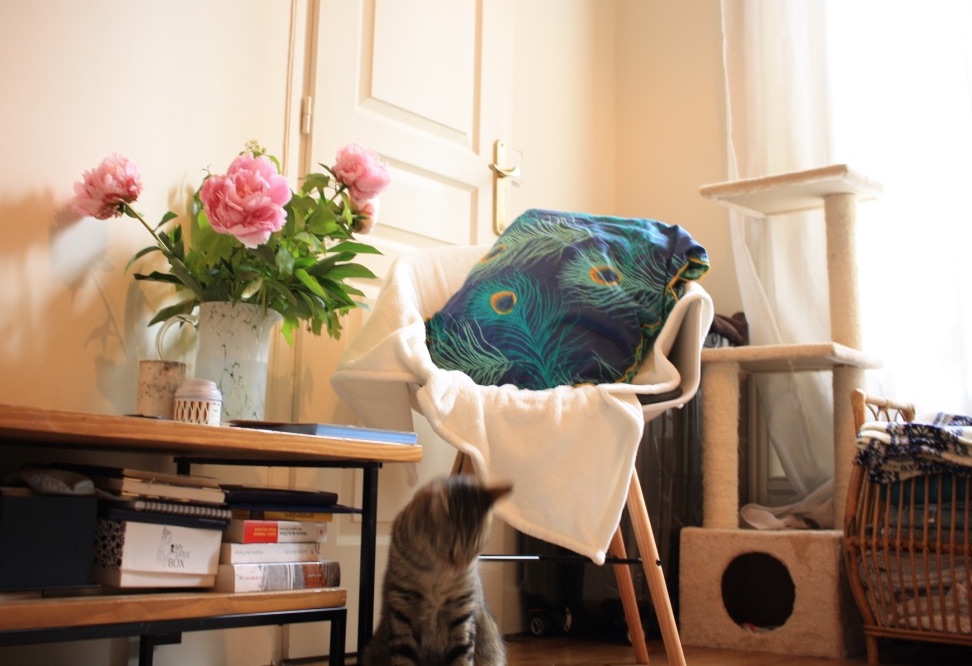 Speaking of flowers, have one! 
Whether they are big or small, whether they are actual flowers, or aromatic herbs, or catnip, plants give a more pleasant and lively touch to your home. And as a matter of fact, as I was editing the photos for this post, I realized that this one the thing that was missing during the shooting, and in my interior: a plant.
Pick a color palette that makes you feel you're on holiday. 
For me it's blue! Like the fifty shades of blue and turquoise of the sea, and summer sky <3 I also choose items whose shape or patterns add a tropical vibe to my interior.
Below are my current favorites: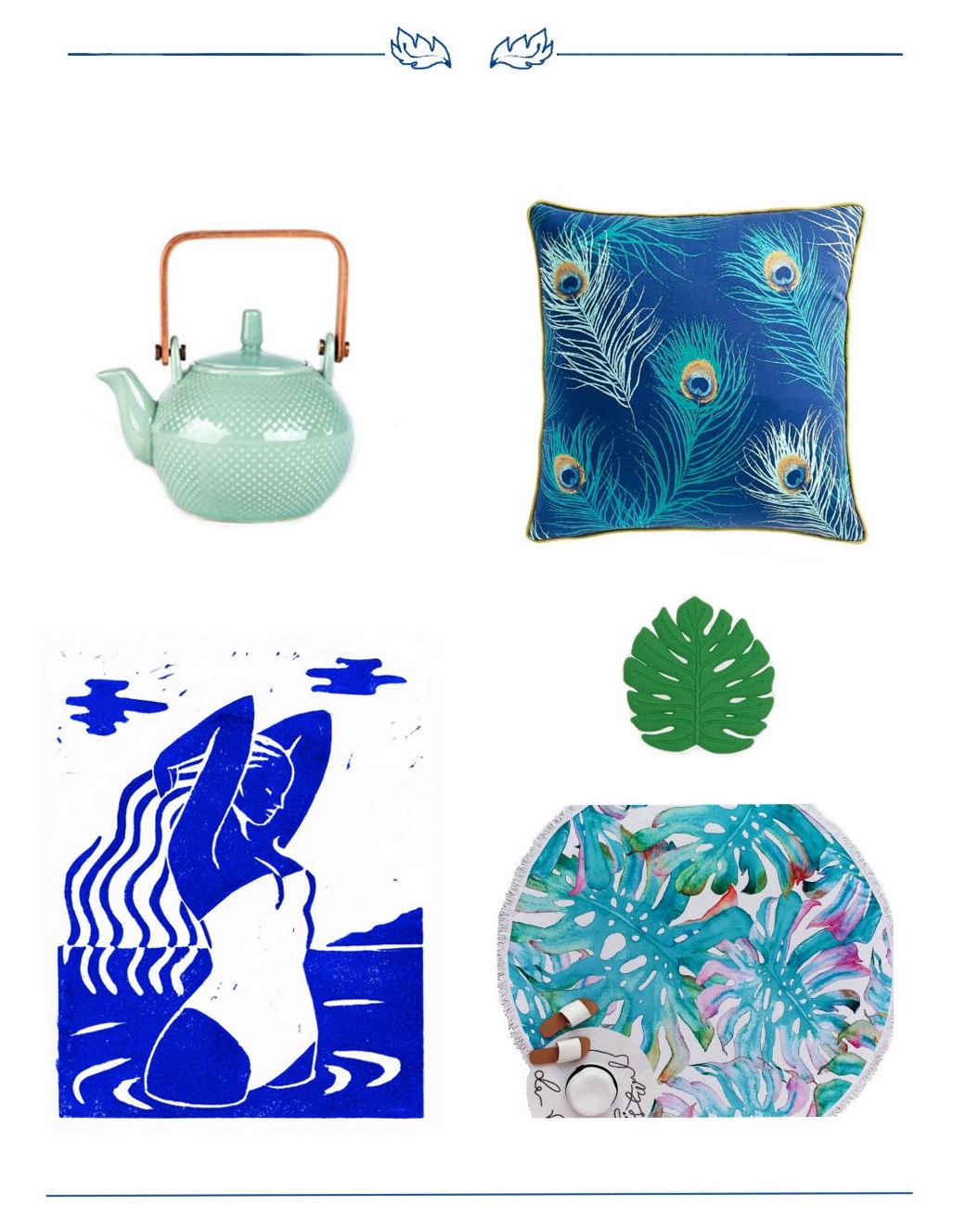 Teapot, The Oriental Shop, found at the BHV in Paris (sold out, but Nature & Découvertes sells the exact same one in white, DelaMaison also sells similar teapots) | Cushion cover, La Redoute, €12.59 | 'La Baigneuse' Linocut print, by Alice Des, €25 | Coaster (set of 4), Zara Home, €11.99 or £11.99 | Beach Blanket, SheIn, similar items from €7 or $10, or from $8 on Amazon.
BONUS: How my cat is very much invested in lifestyle photoshoots. 
Disclaimer: Some links on this page might be monetized, which means that if you buy an item after clicking on the link, I might receive a small commission -without making you pay more. However, I am not paid to present the said articles, and the reason why I discuss them here is that I particularly liked them. 
---
---