Inspiration: Books that will take you places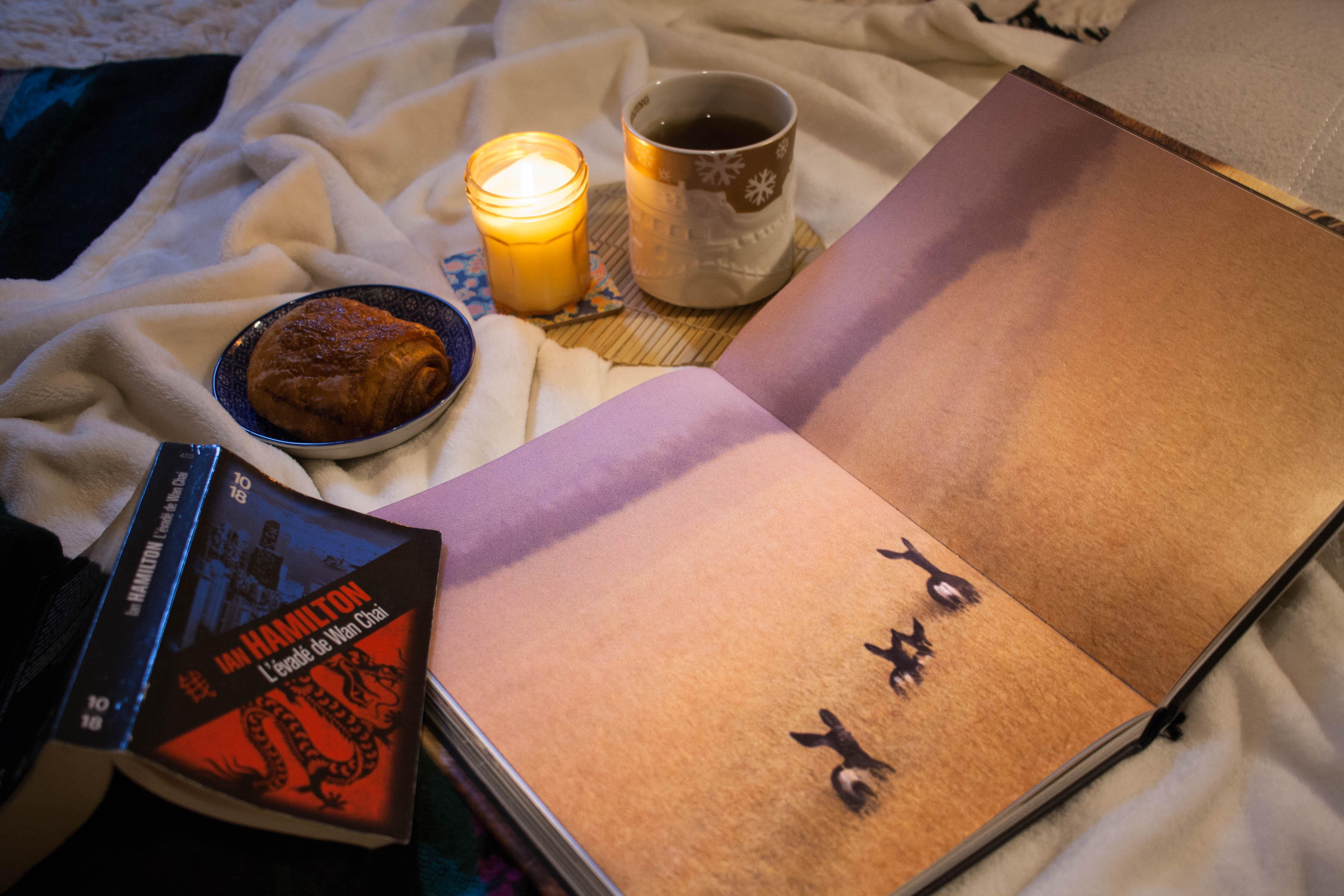 Autumn has come, and so have the long, grey and cold afternoons. Holidays are needed. But if you cannot go away, or can't wait any longer to escape those gloomy days, why not just open a book that will take you somewhere else?
Here are 4 books that I recently finished reading or that I'm currently reading, and that took me far away without spending too much money 😉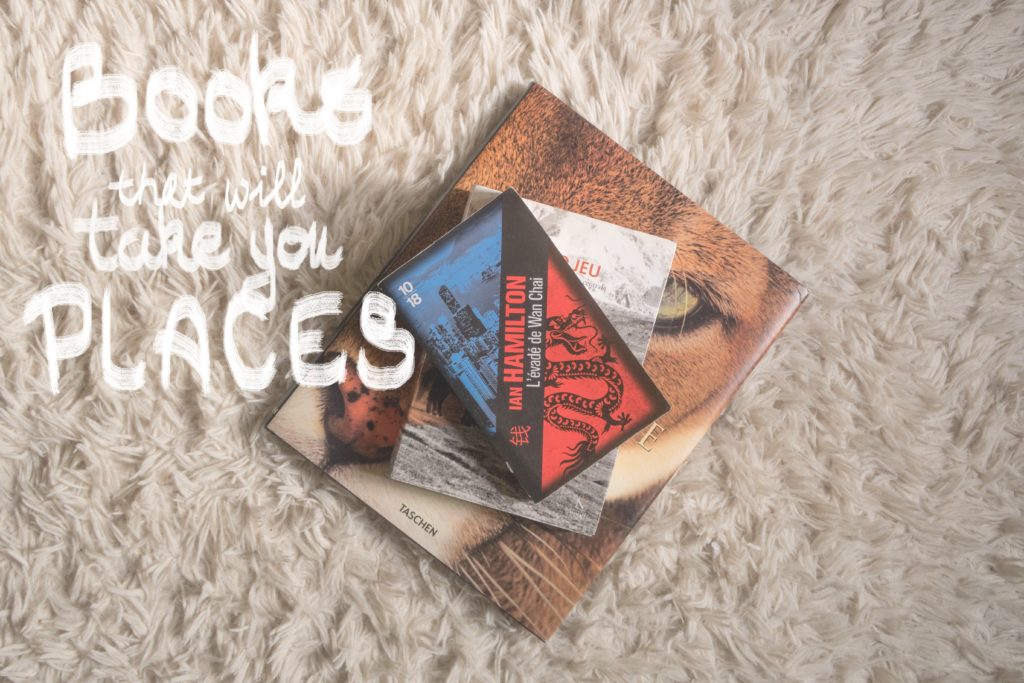 1.The Great Game, Peter Hopkirk
(Le Grand Jeu, in French)
The sub-title of this book (literally, 'Diplomats and Spies in Central Asia' in French) got me.
In this historical non-fiction, Peter Hopkirk traces the history of the Anglo-Russian (and French) rivalry in Central Asia.
The reader follows the adventures of the Western officers who were discovering Central Asia,
back in the XVIIIe century, when they were trying to draw maps of the region,
and identifiers the ways through which one (in particular France) could get to the British empire of India.
I've not finished this book yet, but I can say that it is engrossing.
I'm impressed by the work accomplished by Hopkirk, whose research is impressive
(his book is actually considered a classic on diplomatic history in Central Asia/Afghanistan/Iran)
and whose skills as a story-teller are confirmed as well.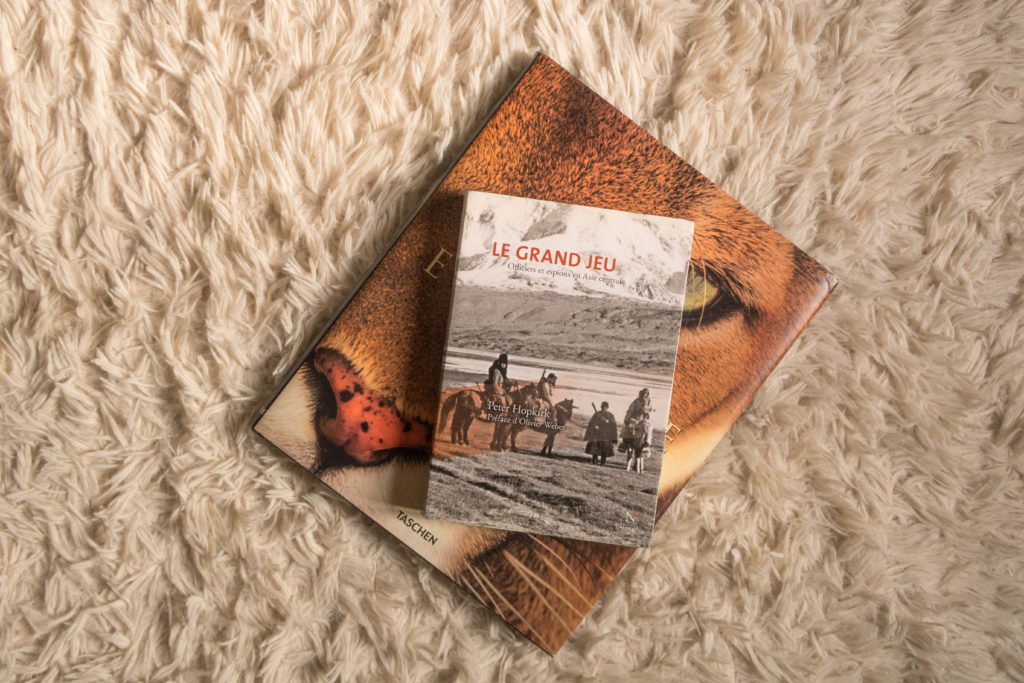 2. L'Arabe du Futur, Riad Sattouf
(The Arab of the Future, translation in English available)
In this graphic novel, Riad Sattouf takes you back to the eighties, and brings you to Libya and Syria.
Sattouf shares memories and reconstructions of memories from his childhood, spent in France and the Middle East.
He observes, with kid's eyes, the daily routine, and sometimes, its absurdity,
of people living in the socialist Arab dictatorships.
At other times, he will shares the concerns of every kids, trying to make new friends at a new school,
or spending their holidays at their grandparents'.
Moments spent in Syria and Lebanon are in pink, those in Libya are in yellow, and those in France are in blue.
I really liked the dreamlike cartoons, and the opportunity to look at those countries from the point of view of a curious and not-so-biased child.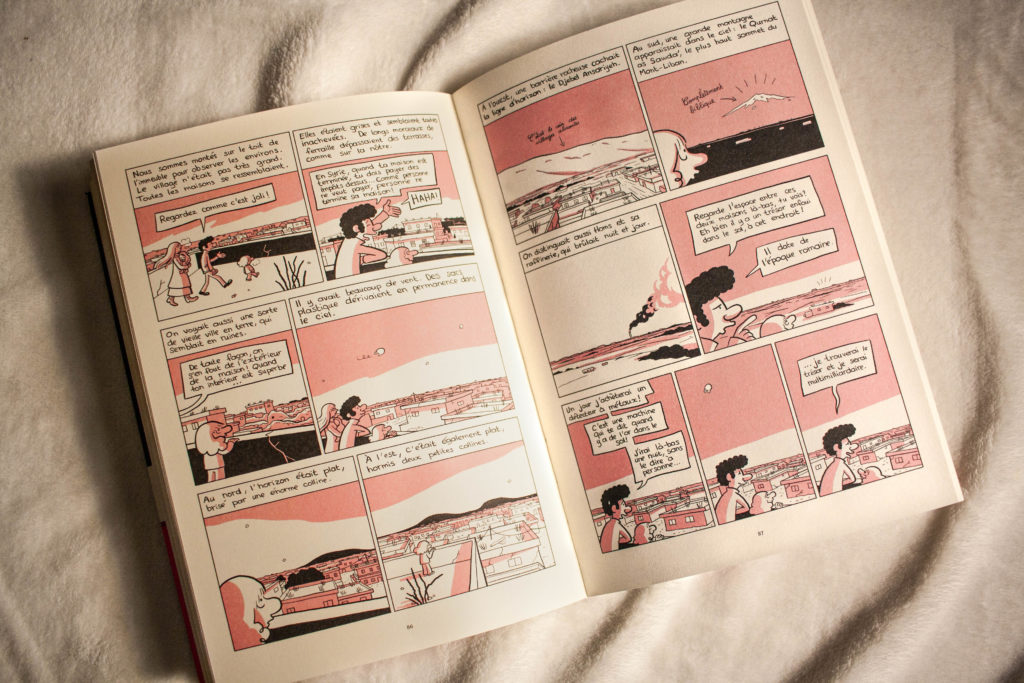 3. The Water Rat of Wanchai, Ian Hamilton
(L'évadé de Wanchai, in French)
In this captivating novel, Ian Hamilton, a former diplomat, journalist and businessman
(knowing his biography thus makes you wonder if his previous lives directly inspired some the book's scenes),
tells the story of Ava Lee, a forensic consultant tracking down the $5 million that were stolen from her client.
Her investigation leads her from Canada to Hong Kong, to Thailand, and eventually Guyana.
The book has received mixed reviews.
Yet, I found the tone and the pace of the story pleasant, and really enjoyed the description of the places Ava visits.
The description of Guyana and its capital city Georgetown, in particular, was well documented, and you could feel the atmosphere of those places.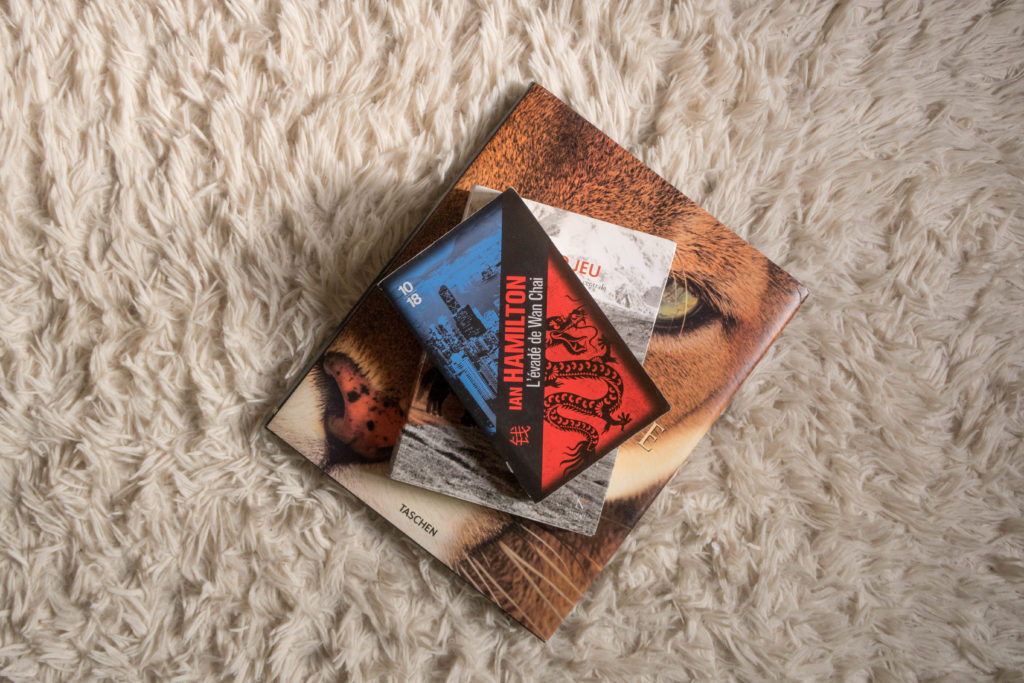 4. Eye to Eye, Frans Lanting
I received this book as a birthday present last year, and love it.
It's a compilation of the pictures of animals taken all around the world by the photographer Frans Lanting.
For each picture, Lanting provides an explanation of the background, of what he felt when he met the animals, or how he managed to take the shot.
His photos are beautiful, moving, and make you want to go meet with those wild creatures, from the North Pole to the jungle.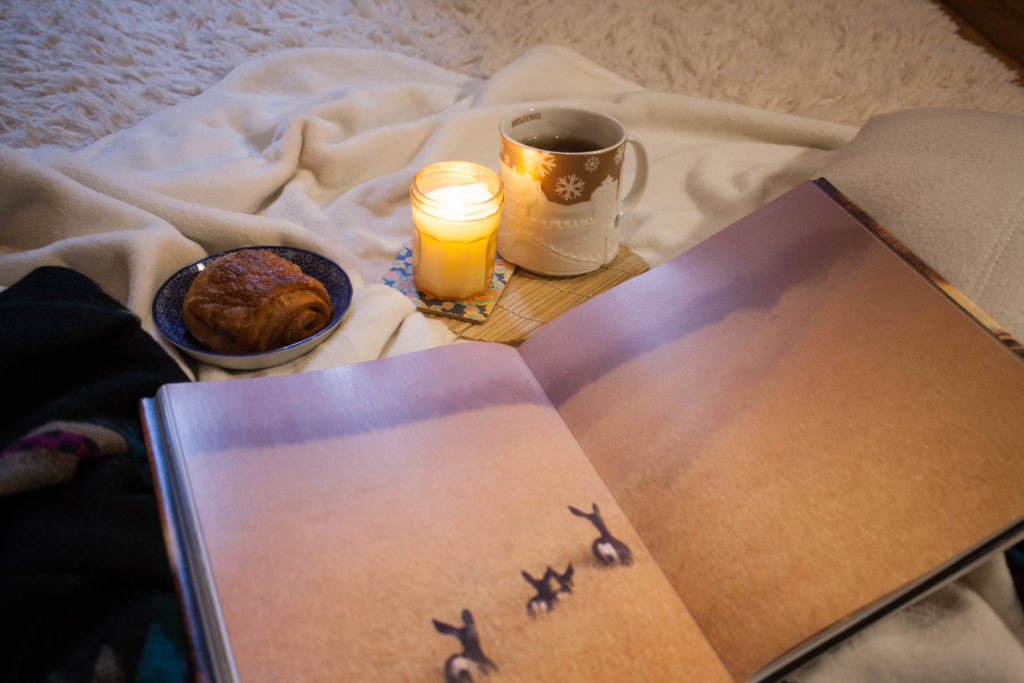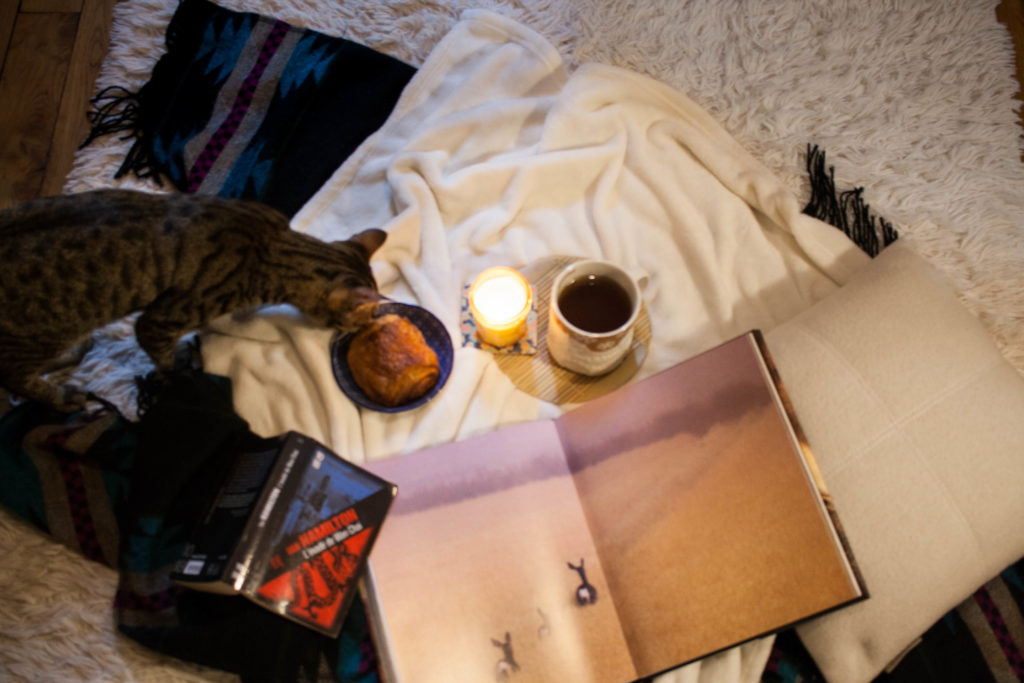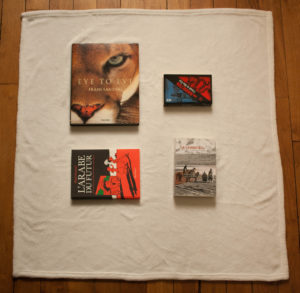 Is there any other travel book, or story that made you travel, that you would like to share? I'm always curious about new reads 🙂
Disclaimer: Some links on this page may be affiliated links, which means that if you buy an item after clicking on them, I might receive a small commission -without making you pay more. However, I am not paid to present the said articles, and the reason why I discuss them here is that I particularly liked them. 
---
---