Where to Wander? Five great parks in NYC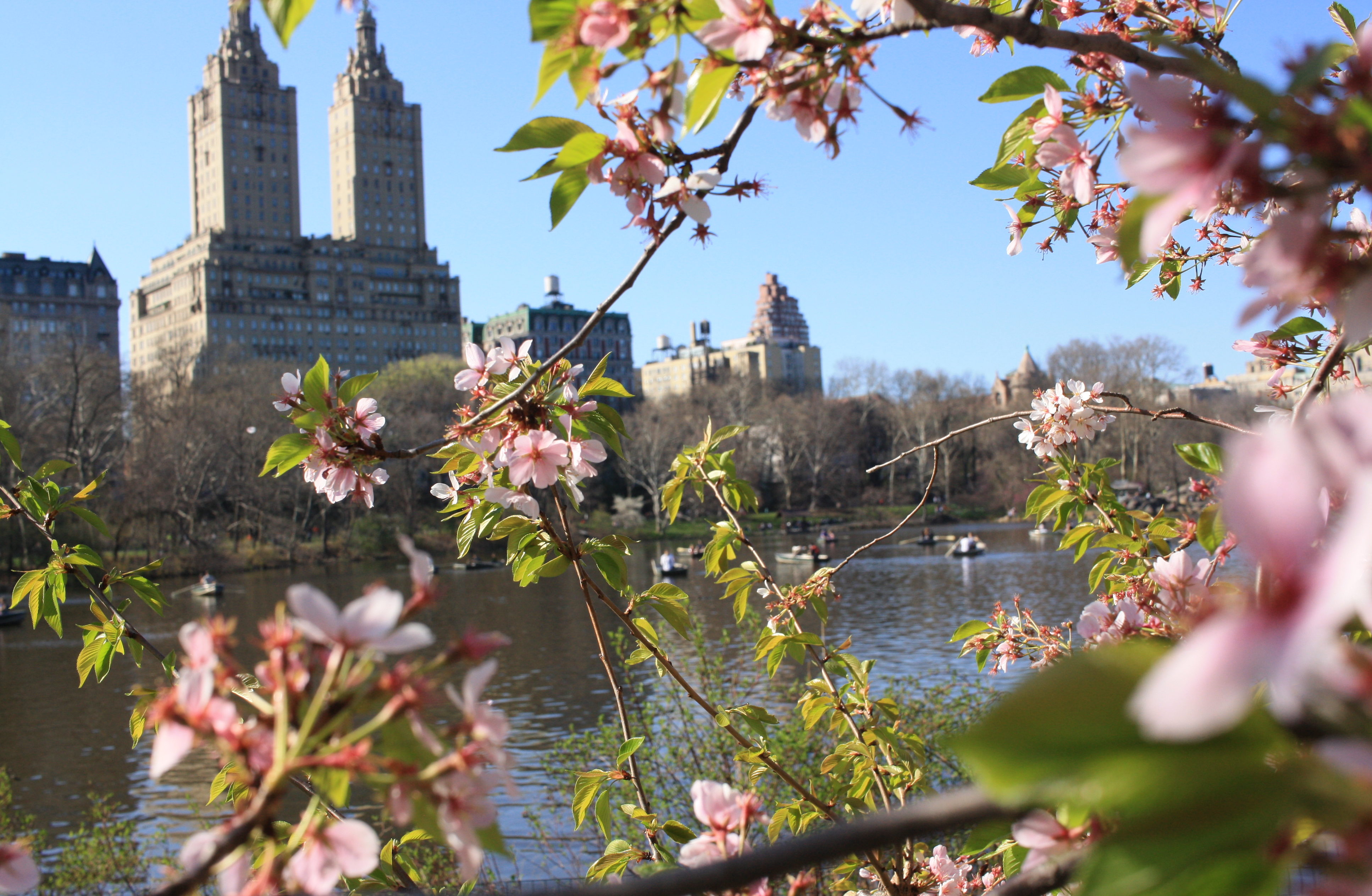 Amongst the many things I love about New York are its parks.
Wherever you are -especially in Manhattan, there is a park, big or small, nearby. They are great places to rest when you are touring the city, they are nice meeting point to hang out with friends, and nice bubbles to go to when you want to escape from the city life and get lost in your dreams and thoughts. The City counts over "1,700 parks and recreation facilities"[1], each of them having its own vibe. This blogpost lists my five favorites: some of them are very well-known, such as Central Park, some are more private, and one opens only once a month or so.
1. The Must-Go-to: Central Park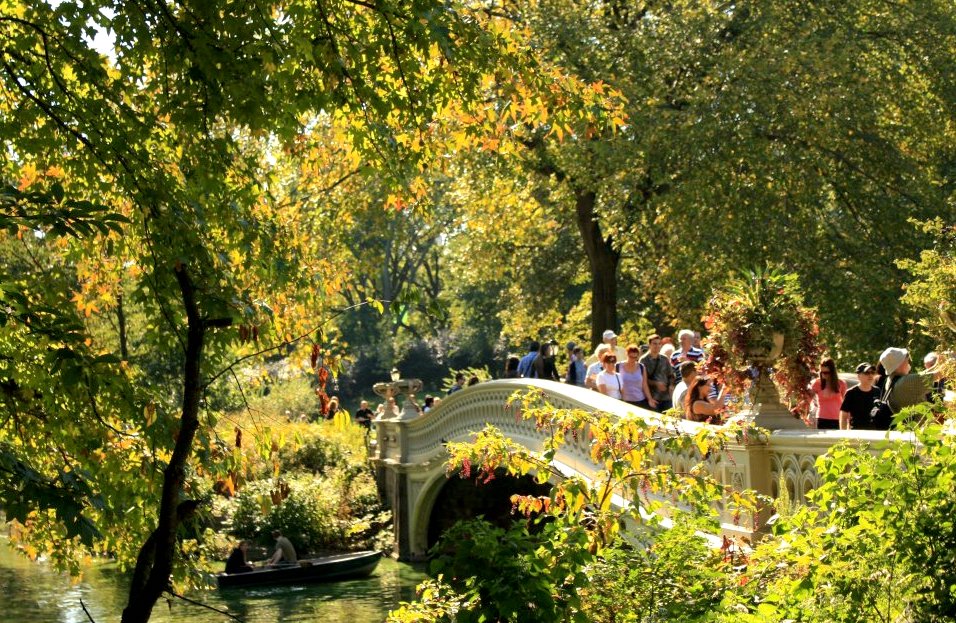 When? Mornings and afternoons, during the weekdays and weekends, all year round. 
What? Central Park is great for running, riding, sunbathing, reading, picnicking, sight-seeing… 
Who? Joggers come in the early morning, kids after school and on Saturdays and Sundays, families and groups of friends picnic during the weekends, tourists… 
Every time I've been to New York, I wandered in Central Park for a couple of hours, or more. As a matter of fact, I wish there were a Parisian version of Central Park where I could go to every weekend -which is funny considering the fact that in the 1850s, when creating Central Park, the city authorities, pushed by wealthy merchants, decided to build a park similar to those of London and Paris[2]..
I've tried jogging in Central Park -not my best performance as I hadn't been running for the past 6 months- and enjoyed the morning air and light near the Reservoir. I chased the statute of Balto with friends, and recommend checking out the East entrance of the Central Park Zoo, with its iron gates, with reproductions of verses from La Fontaine's fables, and squirrels statutes. And while I'm usually a firm believer in self exploration and serendipity, I also find the many guides listing the Park's points of interest and hidden gems (such as this one) quite helpful, considering the size of the park.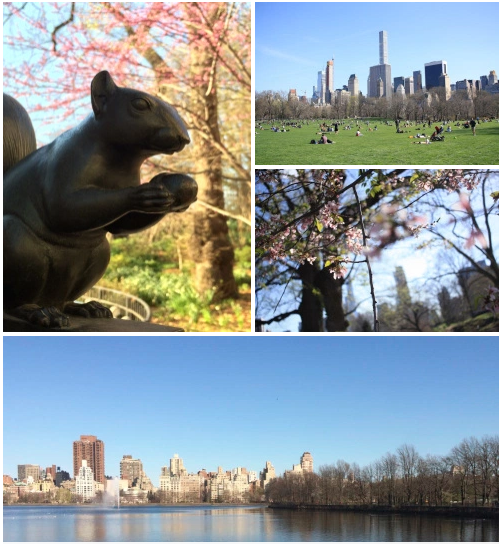 2. The One with the Most-Wanted Access Key: Gramercy Park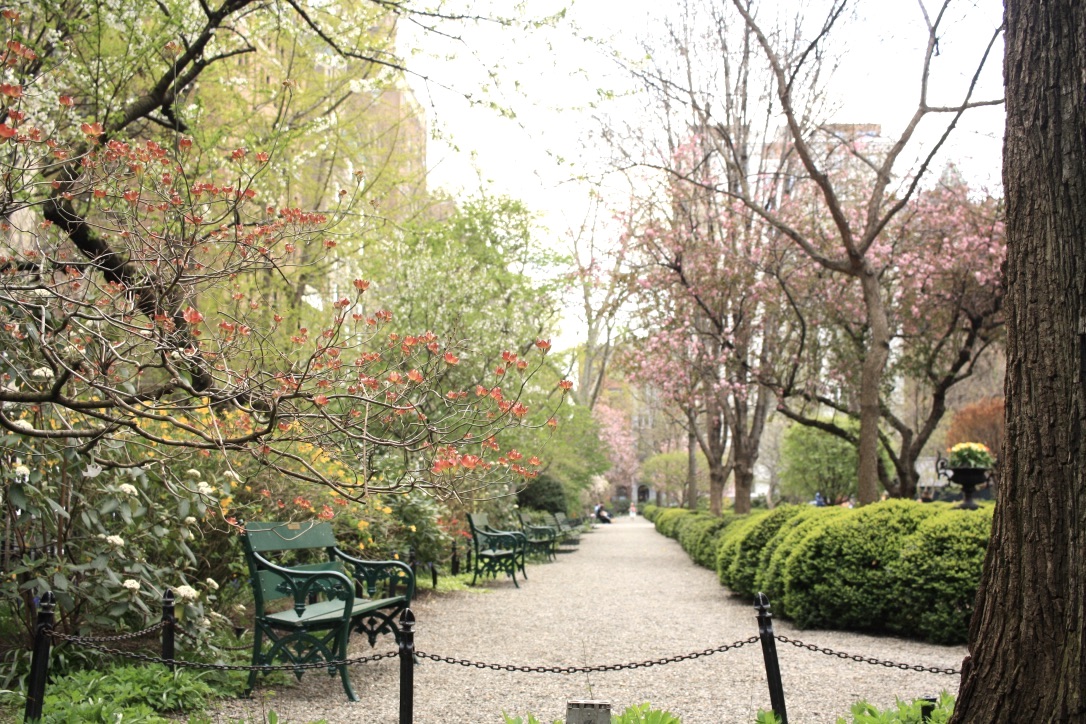 When? On sunny days and weekends, in Spring and Fall, or on Christmas Eve! 
What? Perfect for taking pretty pictures, reading if you manage to get a key, or meeting your next billionaire husband/wife 🙂  
Who? Rich kids and even richer parents.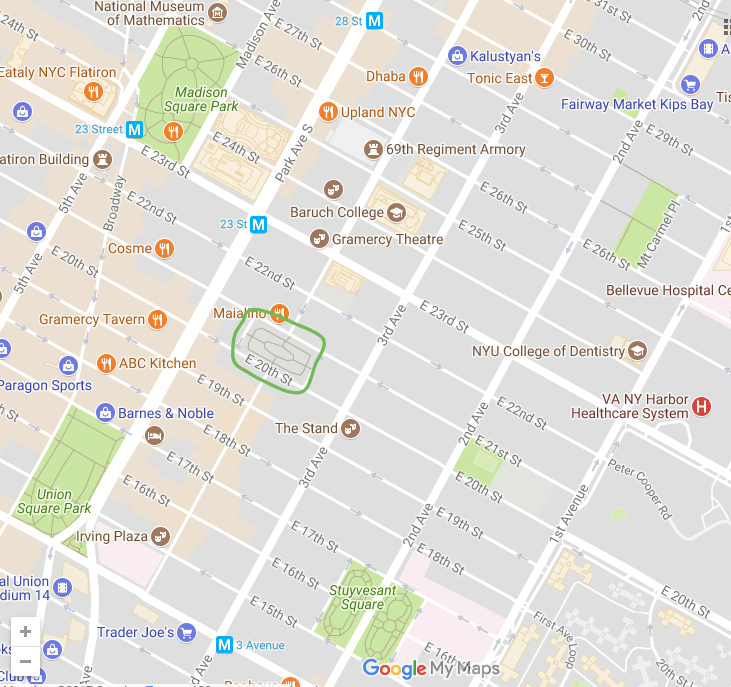 I learned about this park just a few weeks before my last trip to New York. I had seen pretty pictures on Instagram, and read that it is an enclosed private park, that can only be opened by one of the 383 keys belonging to the owners of the surrounding buildings. I also found out that the park barely shows up on Google maps (Cf. the screenshot on which the green circle represents the location of Gramercy Park). I was totally intrigued, and had to go there.
Gramercy Park is surrounded by prewar townhouses, with iron balconies and well-groomed gardens. The neighborhood is almost car-free, so walking there feels a little bit like travelling back in time, to the Victorian era. However, you will only be able to see the beautiful trees and benches of Gramercy Park from outside the fence. Unless you know one of the 383 key-holders, stay at the very pricey Gramercy Park Hotel (or at a neighboring Airbnb, it apparently works[3]), or come on Christmas Eve, as, following an old tradition, the park is opened to everyone for one hour on December 24.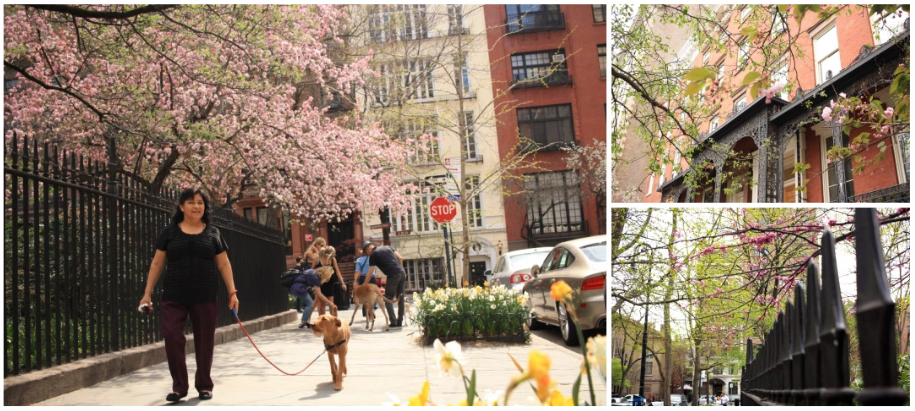 3. The Quietest: New York Marble.. Cemetery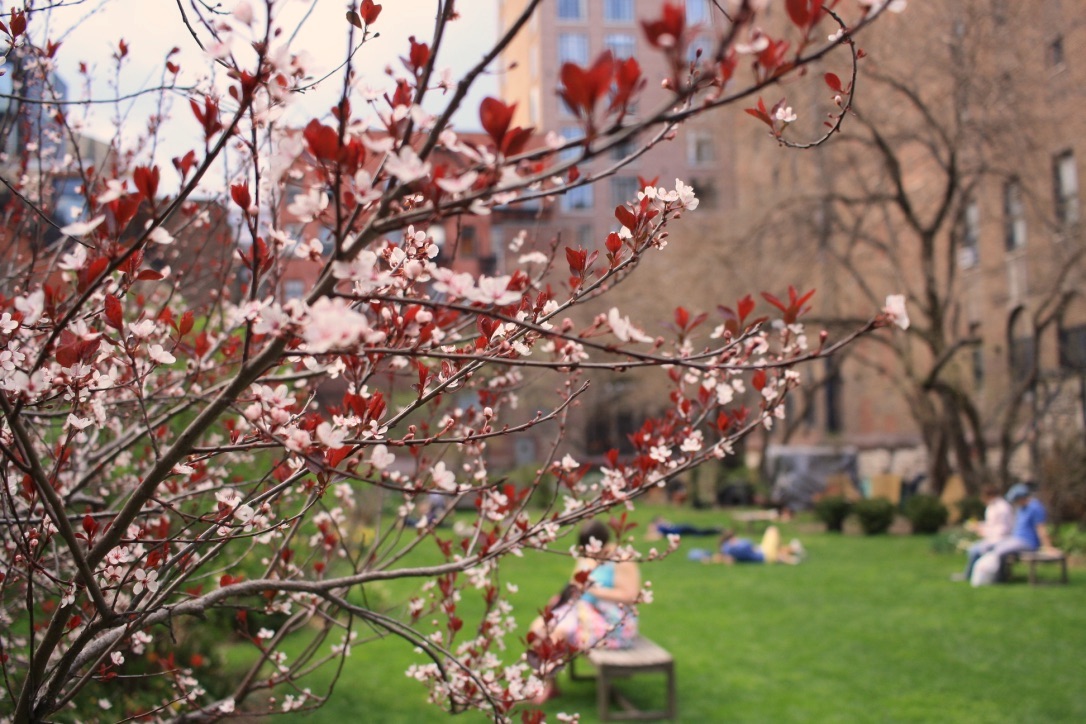 When? On sunny Sundays. Schedule for opening days to be found here.  
What? Perfect for reading, napping.   
Who? A handful of young people and pairs of retirees. 
Talking back about serendipity: I discovered the New York Marble Cemetery by luck. Walking from Gramercy Park to the South of Manhattan, I saw two large iron gates after passing East 2nd Street, and little splashes of green. The New York Marble Cemetery was opened on this day, so I could come in and enjoy this quiet retreat. The cute park turns out to be a burial ground from the mid-19th century, with no gravestones, but plaques on the wall and below-ground vaults. It can even be rented out for wedding ceremonies and garden parties!
4. The Most Iconic view: Battery Park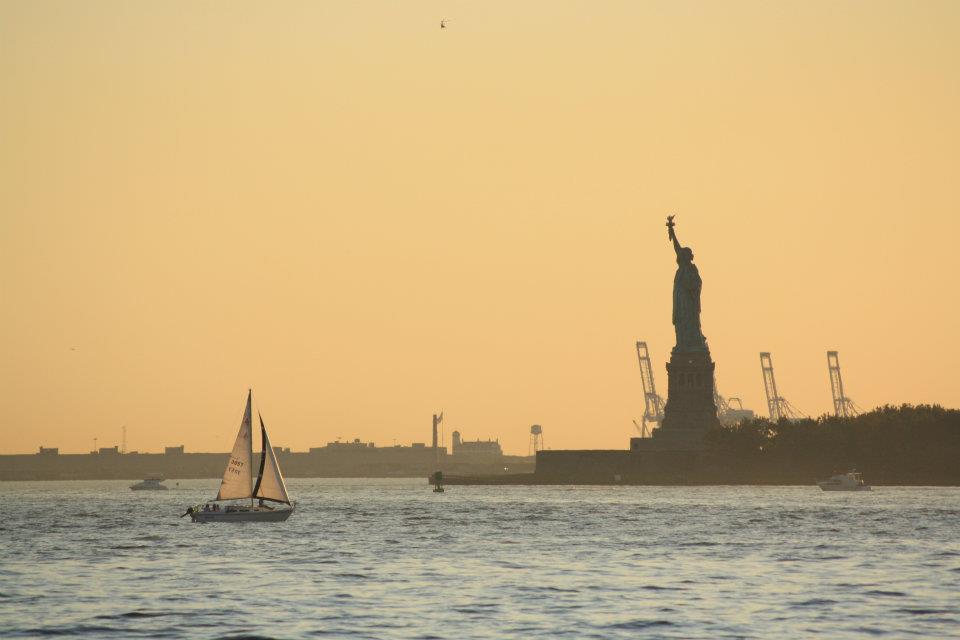 When? Late afternoons, and at sunset. 
What? Great for taking pretty pictures, walking, reading. 
Who? Tourists mostly (?).
While being only a few steps away from the busy Financial District, the Battery Park is a peaceful garden by the bay of New York. It accommodates squirrels and seagulls, and counts several benches from where you can contemplate the view and the Statute of Liberty. Ferries to Ellis Island and the Statute of Liberty depart from the west side of the park, hence the queuing crowd in the morning and early afternoon. On the opposite side of the park is the Whitehall Terminal, from which departs every 30min the free ferry to Staten Island. I highly recommend the "cruise", as it offers a nice tour of the Bay and a good view of the Statute of Liberty. 🙂
5. The busiest: Washington Square Park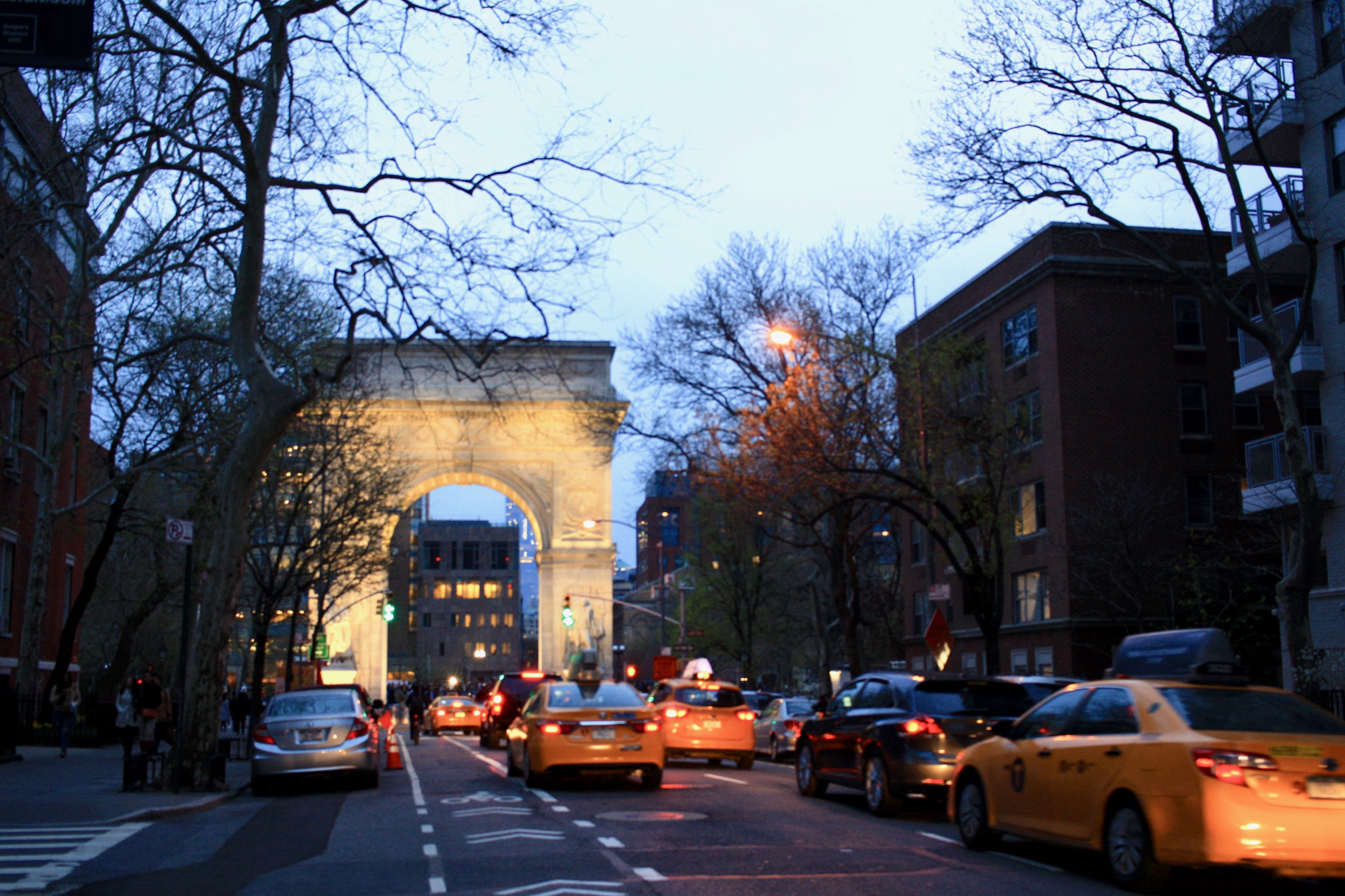 When? Late afternoons, evenings. 
What? Great for meeting friends, listening to live music.   
Who? Students and young people, tourists. 
Located in the very green Greenwich village, bordered by buildings of the NYU campus, the Washington Square is a sort of crossroads of the City. As for the neighborhood, it seems to be the crossroads of the world, as there are several small Asian, French, Italian restaurants, cute bottegas, shops, vendors of imported food… The park itself is buzzing with live performances and music, making you feel like you just stepped on a movie set.
-As a matter of fact, you might recognize the arch, as scenes from "When Harry Met Sally", "I am Legend" and "The Freshmen" were shot at the Washington Square Park.

More pictures of the parks in the photo gallery.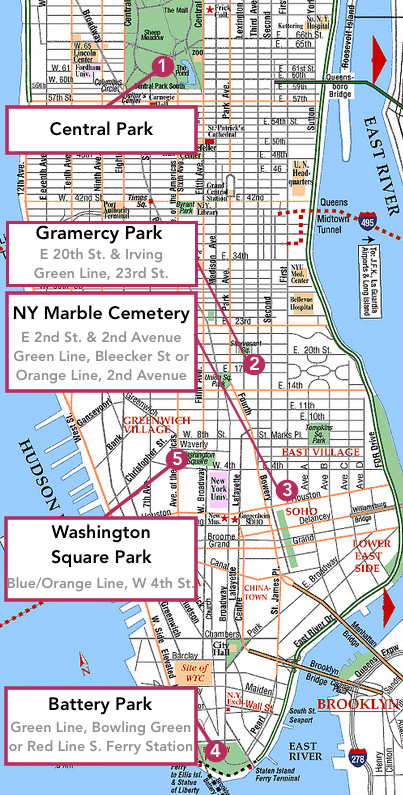 Sources: 
[1] Official Website of the New York City Department of Parks & Recreation: https://www.nycgovparks.org/about/faq
[2] Central Park history, on the Park's official website:  http://www.centralpark.com/guide/history.html
[3] J. Budin, "Gramercy Park Is Now on Google Maps, Thanks to Airbnb", Curbed New York, Dec. 2, 2014 : https://ny.curbed.com/2014/12/2/10016398/gramercy-park-is-now-on-google-maps-thanks-to-airbnb
---
---